From Backwater to Bluewater, We've Got You Covered.
New Smyrna Beach, Port Orange, Edgewater, and Oak Hill are home to several fishing tournaments held throughout the year. If you are looking for a good fishing spot to drop your line, in 2018, Volusia County sunk 2 ships to form artificial reefs that are now some of the best bottom fishing and diving spots around. The area produces sizable catches of triggerfish, snapper, grouper, and lobster.
Fishing tournaments offer more than just the opportunity to fish, but an opportunity for fun for the whole family. So, bring everyone along and participate in one (or more!) of the following:

The Big Game Tournament
Halifax Sport Fishing Club
IFA Redfish Tour
King of the Inlet
Queen of the Inlet
Lady Angler

The Big Game Tournament is a newer annual tournament inspired by the Striking Fishing Tournament, one of the East Coast's longest-running big-game fish tournaments. This event held this year, 2023, from May 22nd thru May 31st includes the following species: Blue Marlin Billfish Release Wahoo Dolphin King Mackerel Tuna
The Halifax Sport Fishing Club has a long history of involvement in community service projects such as the construction of wheelchair-accessible docks at local boat ramps, free fishing contests, and picnics for physically or economically challenged children and adults, fishing outings for the elderly, and more! Some annual tournaments include:
Lady Angler Fishing Tournament - June 3, 2023
Offshore Challenge - April 21 - 23, 2023
Gas Saver King Fish Tournament - July 29, 2023
HSFC Inshore Championship - October 21, 2023
Annual Surf Fishing Tournament - March 31 - April 1, 2023
IFA Redfish Tour
The Inshore Fishing Association has a tournament series in the place where inshore anglers can fish for Redfish in a professional format. The idea, formulated from a love of fishing, continues to grow and provide inshore anglers an opportunity to display their talents on the intercoastal waterways.
Tournaments include:
Redfish Tour Titusville Kayak
Fishing Tour Titusville
King of the Inlet is three tournaments, and the grand prize is based off the most points accumulated from these three tournaments. These tournaments can be fished as a one-time tournament entry, or you can fish all three for the chance at the title "King of the Inlet". 2023 fishing dates are May 1 - 31 and awards are handed out June 7.
Fisherwomen get their chance to shine too in their very own Queen of the Inlet Offshore Fishing Tournament taking place May 27, 2023.


never miss what's happening
Subscribe to Monthly News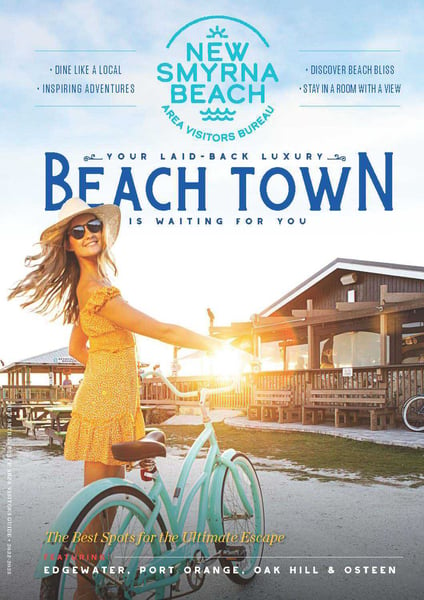 Request Our FREE Destination Guide
In New Smyrna Beach, there is something for everyone. From a vibrant local food scene to the performing and visual art, we are proud to be the perfect choice for creating new family traditions.