Port Orange is home to the Halifax River, Riverwalk Park, Spruce Creek Park & Mystical Sugar Mill Gardens.



The great Halifax River is a centerpiece of this city just north of New Smyrna Beach. And now there's a new way to take in the view: Riverwalk Park, with paved pathways and a splash pad for kids, makes for a great stroll. Or bring your clubs and shoot for par on the undulating fairways at Cypress Head Golf Course. Canoe and kayak your way around Spruce Creek Park, take a boat tour on Cracker Creek, or step back in time to explore the ruins of the Dunlawton Sugar Mill Gardens. Endless exploration is just the beginning.
Where to Stay & Local Events
Port Orange has a variety of accommodations to suit the need of every traveler from hotel names you know and love to motels and RV Campgrounds. If you are here in the fall, you won't want to miss Port Orange Family Days. This four-day event begins with the opening of a carnival but includes much more, and it is so much more than an event! The Family Days Community Trust is a non-profit organization that contributes financially to the needs of the community.
So, every time you attend one of their events, know that you are supporting a food bank, school grants, free movie nights, coats and shoes for needy students, high school and sports scholarships, and the needs of local youth sports organizations. During your stay, be sure to check out all of the other events going on in the area as well.
View Accommodations
Natural Wonders
A tour of the natural wonders awaiting discovery in Spruce Creek or Buschman Park will leave you feeling renewed and revitalized. Casting your line with the help of fishing charters like Salty Dawg Outfitters may earn you your dinner. Who knows, you might decide to stay longer than you planned.
More Parks & Trails
Shop at the Port Orange Pavilion
The Pavilion at Port Orange is an open-air shopping center located right off I-95. The Pavilion offers a shopping, entertainment and dining experience with an exciting boardwalk feel. The Pavilion features a 14-screen Hollywood Theater, large format stores, a covered play area, walking trails surrounding the water, decorative fountains and an outdoor community performance venue. Be sure and visit the Pavilion at Port Orange Farmers Market Saturday morning for fresh produce, crafts, gourmet food and live entertainment.
The Pavilion Website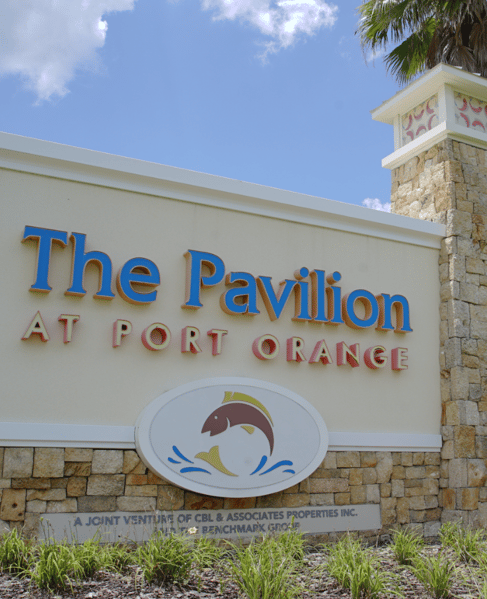 never miss what's happening
Subscribe to Monthly News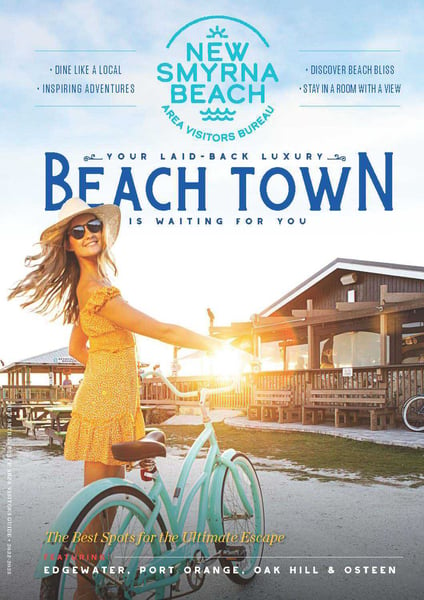 Request Our FREE Destination Guide
In New Smyrna Beach, there is something for everyone. From a vibrant local food scene to the performing and visual art, we are proud to be the perfect choice for creating new family traditions.