Taco Trail: A Taste of New Smyrna Beach in Every Bite!
Enjoy the best tacos around, with a variety of delicious stops to satisfy all your cravings!
Explore Trail

Shore Thing!
If you're looking to fish inshore, cast your line in our backwaters and enjoy the chance to reel in redfish, snapper, trout, and black drum. Explore our shallow lagoon edges and tidal marsh flats for a unique and exciting angling experience.
Learn More

Reel in the memories!
Explore the coastal views of New Smyrna Beach and catch the big one with an unforgettable offshore fishing trip! From Mahi Mahi to Yellowfin Tuna, you won't be disappointed.
Go Fish
GETTING HERE
Welcome to New Smyrna Beach
We're thrilled to welcome you—or welcome you back—to the New Smyrna Beach Area. The appeal of our lovely town goes far deeper than our 17 miles of white sand beach and highly rated surfing. Cutting-edge cuisine, a nationally recognized arts scene, beloved hotels, and historical ruins are just the beginning of the adventure. With the ocean on one side, the Intracoastal Waterway on the other, and all kinds of exciting sustainability efforts in between, our cozy city offers the perfect getaway—whether you're interested in relaxing on the beach or discovering a new passion. We can't wait for you to experience New Smyrna Beach for yourself.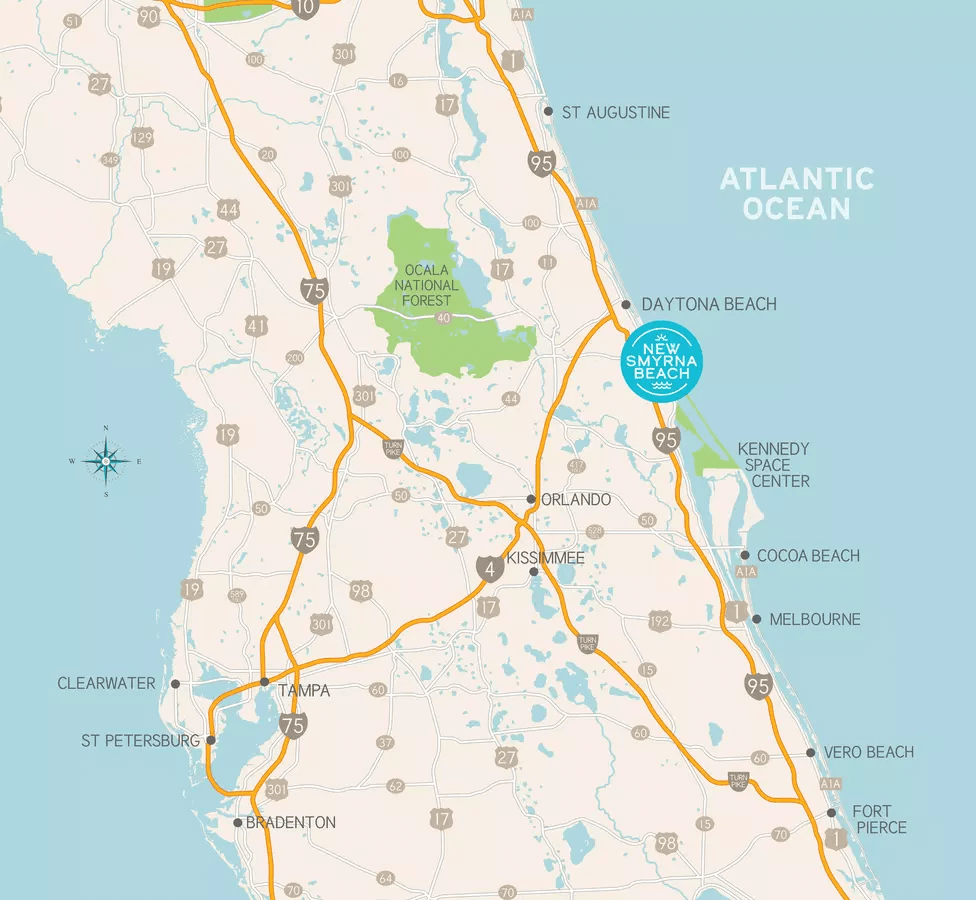 Our Beaches

The star attraction in New Smyrna Beach is its 17-mile stretch of white sandy beaches. Our beach is well known to surfers, offering some of the finest wave action on the east coast with wave breaks that are plentiful for expert and amateur surfers alike.
Beaches & Blueways
Five Communities to Discover
The New Smyrna Beach Area goes beyond sandy shores. We are home to five thriving communities with unique attractions, restaurants, and shopping.
ENTERTAINMENT starts here
Events You Can't Miss
We'll let you in on a secret: there really is no bad time to visit New Smyrna Beach. Find events year-round from food festivals, to live music, to arts and crafts.
Unique Attractions

See the gentle Florida manatee, or dolphins playing in the river, enjoy the thrills of racing, or watch locals perform plays at the theater. Take a cruise and enjoy natural Florida along the Indian River, a maritime highway, as river cruises are a relaxing way to experience nature. These are the New Smyrna Beach Area's key attractions.
Explore Now
Coastal Flavors

Whether you're downtown or in one of the surrounding towns that make up the greater New Smyrna Beach area, there are dozens of area restaurants that whip sustainably grown local produce and fresh-caught seafood into five-star dishes that stand the test of time.
Dining Experiences
Download our new mobile app for
all things NSB while on the go!
Open your phone camera and point to
this QR to download now.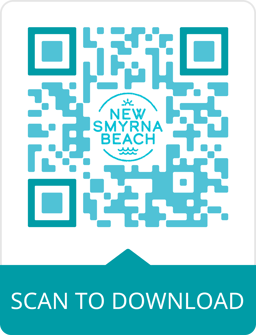 explore more
Relaxed, Pet-friendly and Sustainable Beach Destination
You'll never run out of new things to see and do outdoors. There are laid-back adventures like strolling on miles of seaside boardwalks and beaches. There are trails to walk, bike, or horseback ride. We're also home to North America's most biologically diverse estuary, the Indian River Lagoon.
show your best memories
Share with #LoveNSB
never miss what's happening
Subscribe to Monthly News
Request Our FREE Destination Guide
In New Smyrna Beach, there is something for everyone. From a vibrant local food scene to the performing and visual art, we are proud to be the perfect choice for creating new family traditions.