World-Class Fishing Happens Here
World-class fishing attracts anglers to this small city south of New Smyrna Beach, and many head straight for Mosquito Lagoon. Cast for monster trout and year-round redfish; to add a taste of Old Florida, stay in a bungalow at one of the fish camps. Explore the ancient past at Seminole Rest, which features prehistoric shell mounds and two turn-of-the-20th-century buildings.
Then bring past and present together at Goodrich Seafood, which began as a retail fish shop back in 1910 and today serves up mouthwatering po'boys, oysters, fresh fish, and delicacies like fried alligator.
The Mosquito Lagoon
Oak Hill is a fisherman's paradise as it sits right on the Mosquito Lagoon, which is considered the redfish capital of the world. Because of the year-round lagoon population, this is the most unique place in the world to fish for redfish. Most of Mosquito Lagoon's redfish never leave the shallow waters of the lagoon thus making it the only place in the world you can stalk and sight-cast to adult redfish in the 30 to 50-inch range on clear flats.
More About Fishing
Oak Hill Now & Then
This southernmost city of Southeast Volusia County dates back to the 1700s. Today, many residents of Oak Hill work at Kennedy Space Center, which collaborated with Oak Hill officials and community leaders to create Burns Science & Technology School, a STEM school focusing on science, technology, engineering and math. Oak Hill is an Enterprise Zone as designated by the State of Florida. It is the home of Sauer Incorporated and other manufacturers. The city is dedicated to preserving its history and heritage while enhancing its economic, environmental and cultural standing.
Must-Do:
Goodrich Seafood


Goodrich Seafood dates back to 1910 and today serves up mouthwatering po'boys, oysters, fresh fish, and delicacies like fried alligator.
More Information
never miss what's happening
Subscribe to Monthly News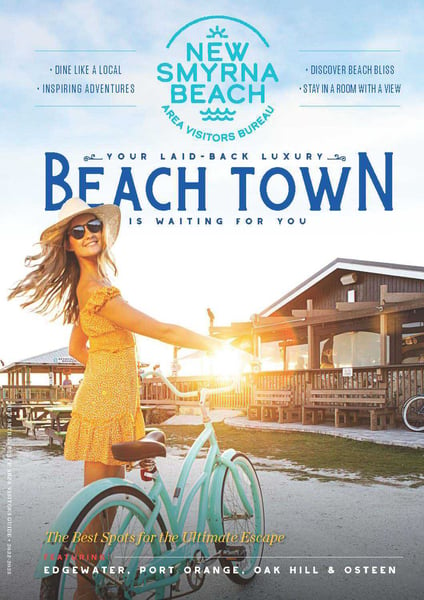 Request Our FREE Destination Guide
In New Smyrna Beach, there is something for everyone. From a vibrant local food scene to the performing and visual art, we are proud to be the perfect choice for creating new family traditions.