Atlantic Center for the Arts
Atlantic Center for the Arts

The Atlantic Center for the Arts (ACA) was first conceived by Doris Leeper in 1977 as a Florida artist-in-residence program in which artists of all disciplines could work with current prominent artists in a supportive and creative environment. The residency program was designed to bring together internationally-acclaimed artists from different disciplines with talented artists who are selected by the masters.
Over the years, artists have attended residencies of varying lengths, with sessions that include master classes, individual critiques, opportunities for collaboration, and private studio time. ACA has often been the starting point for new works which go on to be shown at national museums and performance centers such as the Metropolitan Opera, Lincoln Center, the Spoleto Festival, Jacob's Pillow, the Walker Art Center, and the Brooklyn Academy of Music.
Mentoring Artist-in-Residence Program
The Master Artist Residency was the core program at ACA's founding, and it has served over 3,500 emerging and mid-career artists from many disciplines. The residency is unique in that it is a mentoring program that couples prominent Master Artists with selected Associate Artists for three week periods. Since residencies are process-based, and not product-driven, time can be spent on previously existing projects, on new experiments, or on collaborations. The residency is also unique in that it focuses on creating conversations and the sharing of ideas between three disciplines per program, which can include visual artists, writers, dancers, and musicians as well as many other types of art. ACA believes that the spirit and challenges of being an artist are shared by all disciplines and that we can learn much from coming together, sharing our work and ideas, and collaborating on projects.
Read More
Community Programs

ACA also has a focus on our community. Programs include a popular Children's Art Camp, Artist Lectures, Exhibitions, Community Artist-in-Residence Events, Images: A Festival for the Arts, and Volunteer Opportunities.
Arts & Wellness Initiative

ACA has launched an innovative Community Arts and Wellness Initiative with the support of the Pabst Foundation for the Charitable Arts that focuses on bringing artists with art and wellness-based practice to New Smyrna Beach. ACA works with a wide range of artists and partners to establish an ongoing dynamic initiative that aims to increase the health and wellness of patients, artists, and caregivers.
Facility Rentals

ACA is available for many types of rental opportunities. Many privately organized workshops have been held here for many types of art. Groups have organized events and performances in their theater space, and even designed their own private retreats and residencies that tailor to their own interests and outcomes. Other programs and retreats can also be held here as well, such as weddings, parties, and corporate retreats.
never miss what's happening
Subscribe to Monthly News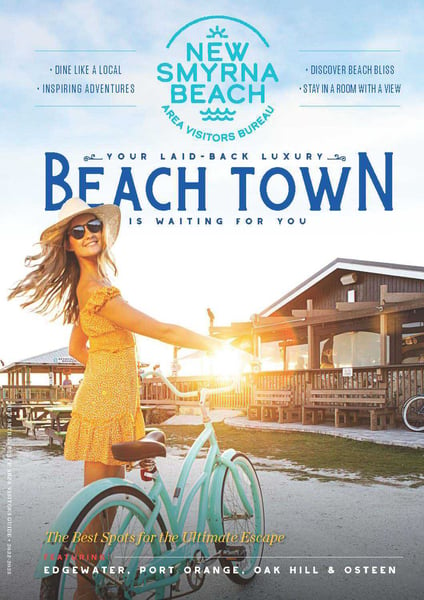 Request Our FREE Destination Guide
In New Smyrna Beach, there is something for everyone. From a vibrant local food scene to the performing and visual art, we are proud to be the perfect choice for creating new family traditions.