New Smyrna Beach welcomes your furry family members too!
When we say New Smyrna Beach is perfect for the whole family, we mean it. On our barrier island, every good boy (and girl) can come along on vacation. From lodging to restaurants to parks, our area rolls out the welcome mat for our four-legged friends.
No matter what type of accommodations you're looking for, there's a pet-friendly option available. Many of our area bed and breakfasts, hotels, motels, and condominiums allow man's best friend to spend the night, so there's no need to board your pup back home. However, if you need or want to board your animal during your visit, pet resorts and kennels are available. Just make sure Buster has all his necessary shots before your trip.
When it's time to chow-down, you can find pet-friendly restaurants all across town. Both Canal Street and Flagler Avenue are lined with eateries that offer pet-friendly patios, gardens, and outdoor spaces. Many restaurant owners will set out water bowls so your pup stays well-hydrated. Others even serve up a little snack, like our historic Dairy Queen, where "doggie sundaes" are on the menu.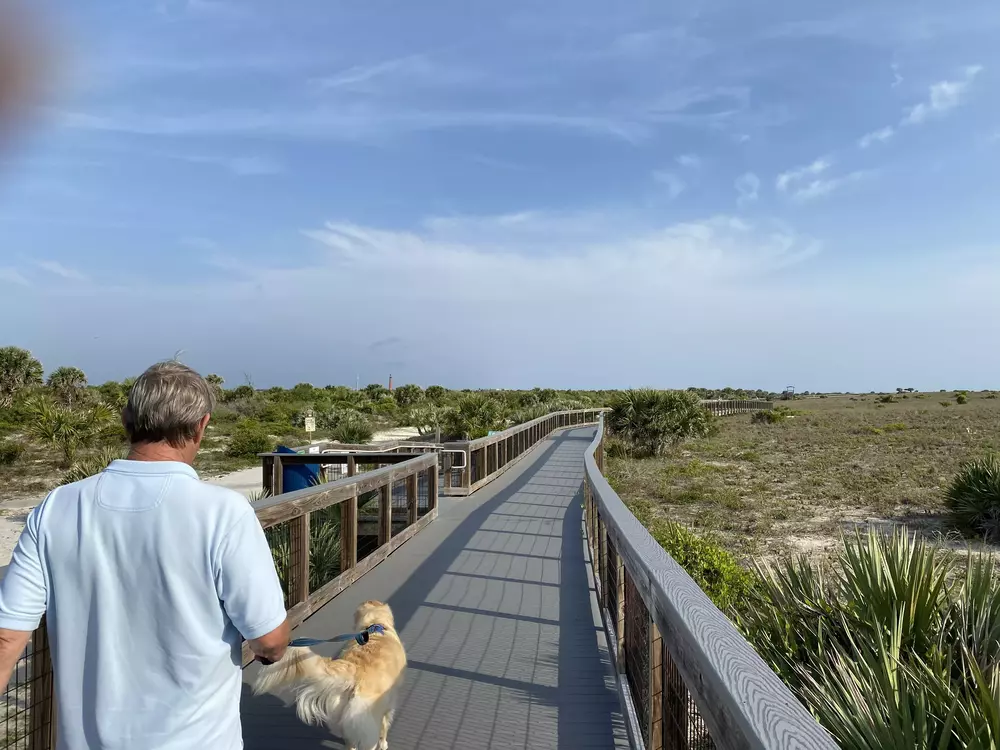 If you've ever dreamed about palling around with your pooch on the beach, you can do that here, too. Smyrna Dunes Park is 73-acres of pristine, waterfront land at the northern tip of New Smyrna Beach. The only dog-friendly beach in NSB, this park is a favorite for locals and tourists alike. Dogs love splashing in the waves and relaxing in the sand…and you will, too. Just remember, for safety reasons, pets must remain leashed at all times.
And while we always hope your visit is a healthy one, we know accidents do happen. Our area has veterinary clinics and animal hospitals should an emergency arise with your pet. Rest assured that your fur baby will be well taken care of in New Smyrna Beach.
never miss what's happening
Download the Pet-Friendly Digital Book
never miss what's happening
Subscribe to Monthly News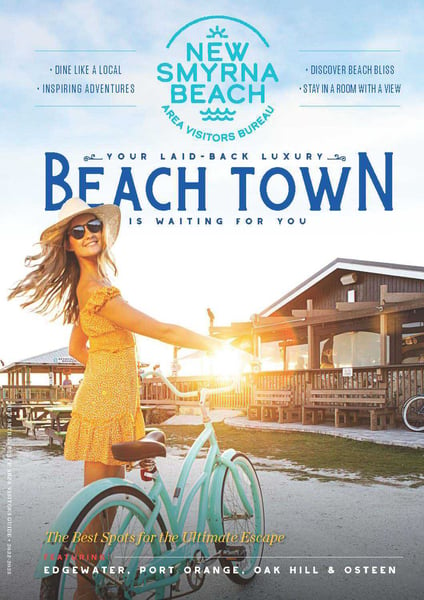 Request Our FREE Destination Guide
In New Smyrna Beach, there is something for everyone. From a vibrant local food scene to the performing and visual art, we are proud to be the perfect choice for creating new family traditions.