We are the first One Planet Living® Destination in Florida!
Sustainable tourism, one that establishes a suitable balance between the environmental, economic, and socio-cultural aspects of tourism development, plays an important role in conserving biodiversity. It attempts to minimize its impact on the environment and local culture so that it will be available for future generations while contributing to generating income, employment, and the conservation of local ecosystems.
Sustainable tourism provides crucial economic incentives for habitat protection. Revenues from visitor spending are often channeled back into nature conservation or capacity-building programs for local communities to manage protected areas.
Furthermore, tourism can be a key vehicle in raising awareness and fostering positive behavior change for biodiversity conservation among the millions of people traveling the globe every year.
The One Planet Living® Principles
The One Planet Living® encompasses 10 easy-to-grasp principles along with detailed goals and guidance. "Together, these provide a clear, practical route map to create a sustainability action plan for any organization that can engage hearts as well as minds," according to the One Planet Living® website.
The New Smyrna Beach Area Visitors Bureau is the first in Florida to join the One Planet Living® online eco-system to address sustainability efforts as a destination management organization. Your business can join the efforts and start making a difference in the environmental impact of Florida and the world.
How to Participate & Join the One Planet Living® New Smyrna Beach EcoSystem
To learn how to participate and to be listed in our One Planet Living® EcoSystem, contact our CEO, Debbie Meihls, at debbie@visitnsbfla.com.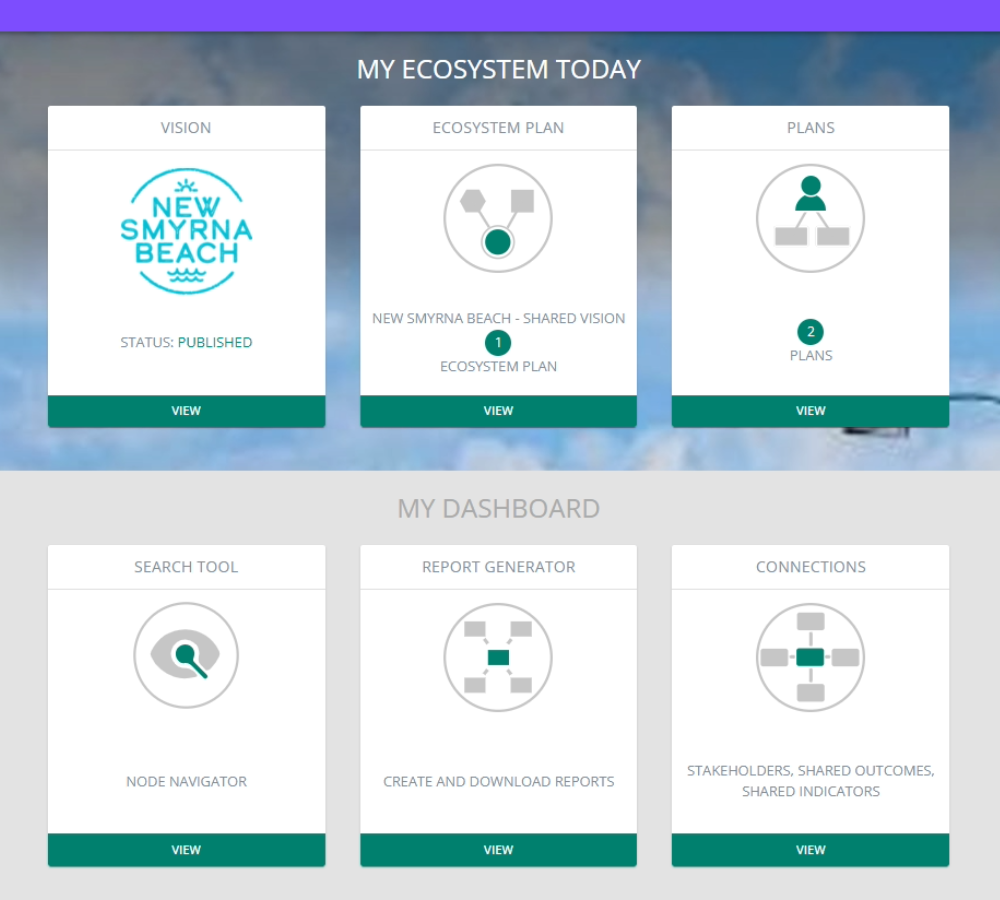 NSBAVB Ecosystem
This dashboard allows navigation between everyone you are connected with, your plan, reports, and more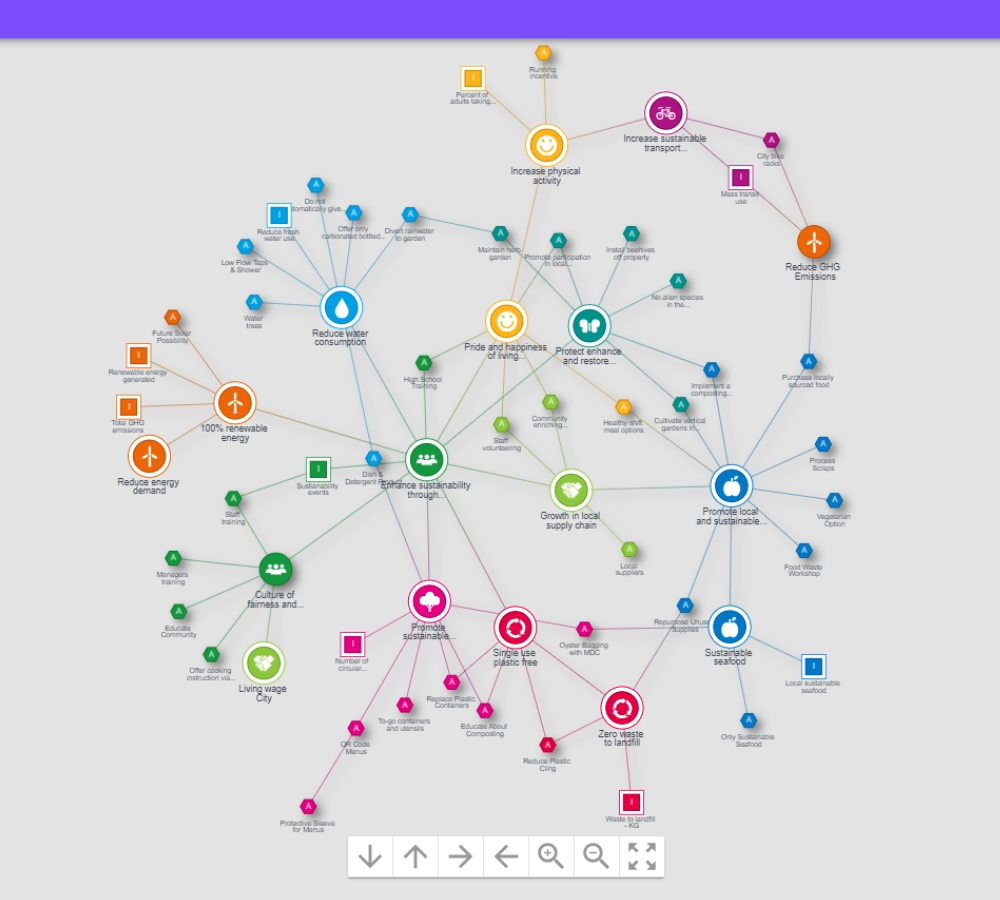 Mindmap ViewEcosystem
The interactive version of the layouts in the system to create and track sustainable progress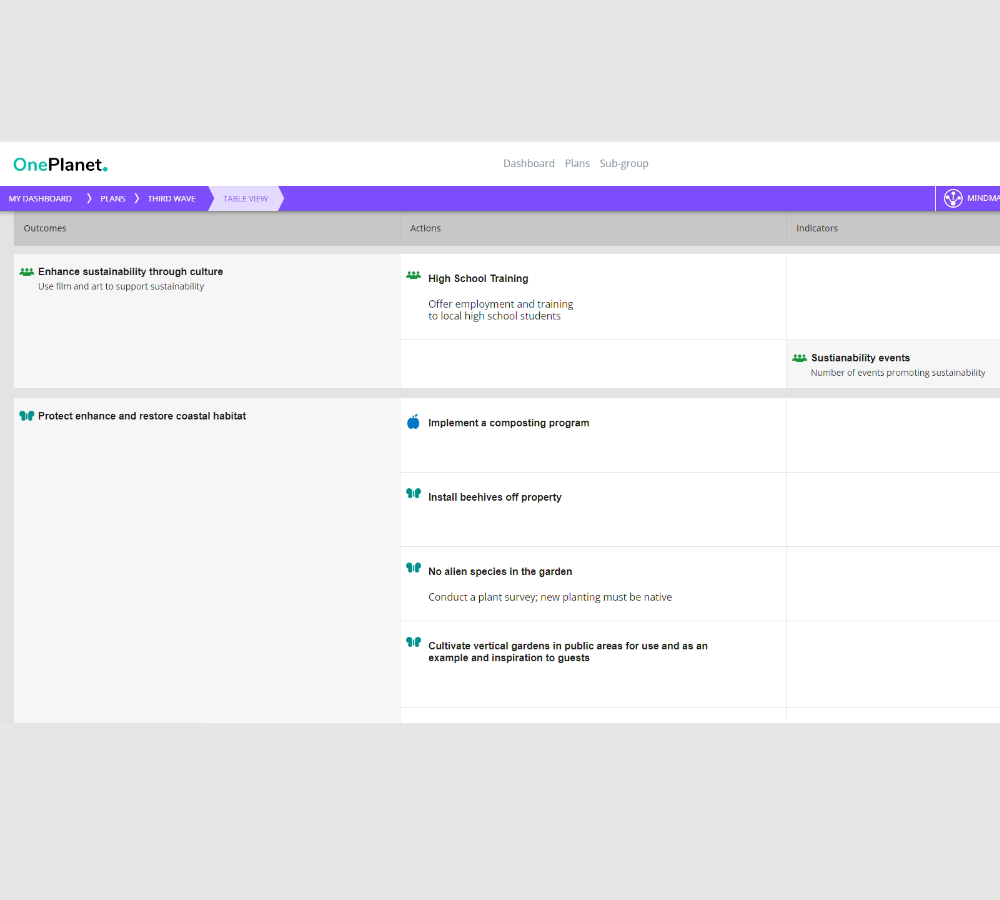 Chart View
Easy to view and edit layout showing what outcomes and actions are attached.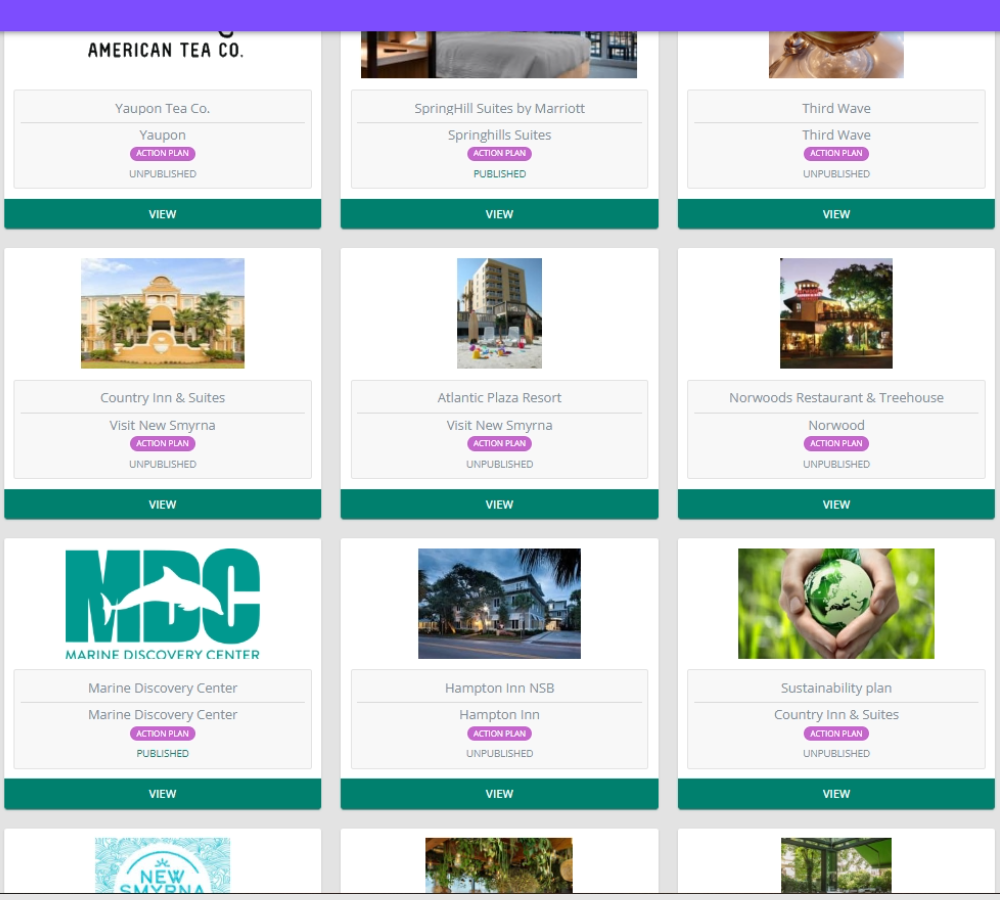 Stakeholders
Partners that have connected through our plan and are actively making sustainable efforts, we can see their actions here.

The Sustainability Journey to 2030
Journey to 2030 is a pioneering effort by the World Tourism Organization (UNWTO), the United Nations Development Program (UNDP), and partners to examine the current state of play and the actions taken by these major tourism stakeholders – governments, the private sector, and development cooperation agencies – to enhance the contribution of tourism to the 2030 Agenda for Sustainable Development.
Read More
Being a Responsible Traveler
Travel and tourism should be planned and practiced as a means of individual and collective fulfillment. Everyone has a role to play in creating responsible travel and tourism. Governments, businesses, and communities must do all they can, but as a guest, you can support this in many ways to make a difference.
Follow the UNWTO Guide
The 7 Principles of Leave No Trace
1. Plan Ahead and Prepare
2. Travel and Camp on Durable Surfaces
3. Dispose of Waste Properly
4. Leave What You Find
5. Minimize Campfire Impacts
6. Respect Wildlife
7. Be Considerate of Other Visitors
Sustainable Partners
The New Smyrna Beach Area Visitors Bureau promises to protect our destination's assets through sustainable tourism. Thank you to the following restaurants, businesses and accommodators for doing their part to help protect those assets you know and love!
We are Sustainable
The New Smyrna Beach Area Resources & Organizations
Download our FREE Sustainability eBook
In New Smyrna Beach, there is something for everyone. From a vibrant local food scene to the performing and visual art, we are proud to be the perfect choice for creating new family traditions.
never miss what's happening
Subscribe to Monthly News