It's Play Time... on the water, of course!
The ocean washes your cares away. Truly. The one thing you can count on from New Smyrna Beach is that the days here will teach you to never underestimate the overwhelming calmness of saltwater. Gaze toward the Atlantic from the white sands of this barrier island beachfront, or venture into one of the most fascinating, biodiverse estuaries (Indian River Lagoon) in the Northern Hemisphere between the barrier island and the mainland.
Enjoy your afternoon with a fishing rod in hand, or jump in for a swim, a surf session, or gear up for a SCUBA dive. We have many local businesses that will cater to all your vacation needs, no matter how the water sings to you.
Aah, the freedom.
Surf Schools & Rentals
Each summer, New Smyrna Beach is flooded with surfers as the American Professional Surfing Association holds one of its premier contests. If you don't know how to surf, don't sweat it! Surf lessons are available for all ages.
Read More
Kids' Summer Camps
Summer camps in the New Smyrna Beach area offer children the opportunity to make new memories, meet new people and make life-long friends.
Read More
never miss what's happening
Subscribe to Monthly News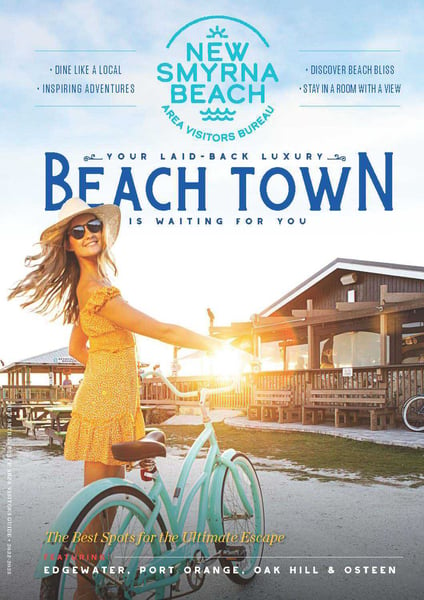 Request Our FREE Destination Guide
In New Smyrna Beach, there is something for everyone. From a vibrant local food scene to the performing and visual art, we are proud to be the perfect choice for creating new family traditions.