Welcome to Southeast Volusia
A message from the future...from Southeast Volusia. Florida's wild blue yonder.
Welcome to a very special corner of the world. Not only is Southeast Volusia closely aligned with neighboring Daytona Beach and Orlando, but it's even closer to Florida's legendary Space Coast. In fact, Volusia County anchors Central Florida's High-Tech Corridor. Technology is right at home in Southeast Volusia, and Southeast Volusia is right at home in aviation, aerospace and other tech- driven industries. In fact, over the past two years, capital investment by companies new to the area or expanding in Southeast Volusia has exceeded $200 million. So, if your company belongs in the future, it belongs in New Smyrna Beach, Oak Hill or Edgewater....where the yonder is a little bluer.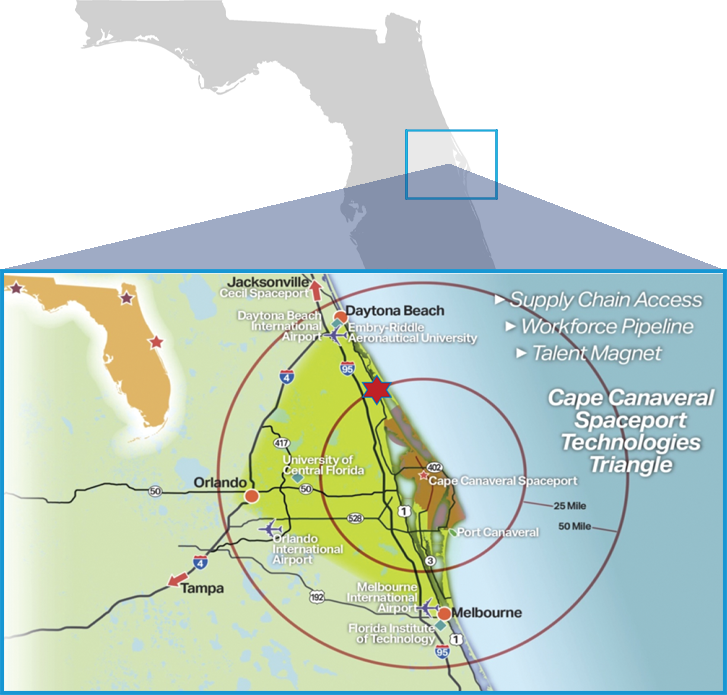 Tax Advantages
Florida is known for its preferred tax climate.
Right-To-Work State.
Business friendly Governments
Sales & Use Tax Exemptions
Southeast Volusia in the News